MYOB PARTNER CONNECT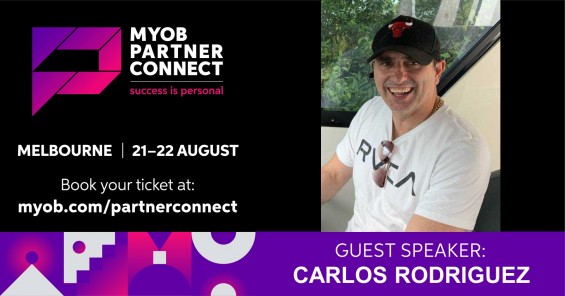 Carlos will be presenting the topic of "discovering yourself & your business". His goal is to rejuvenate & motivate business owners. STAY TUNED A THE PRESENTATION WILL BE POSTED ON ASPIRE NOW SOCIAL MEDIA.
We at Aspire Now is honored to have our Principal – Carlos Rodriguez to be one of the guest speakers at MYOB PARTNER CONNECT conference. Please show your support by liking our Facebook page: https://business.facebook.com/AspireNow.PtyLtd/

#MYOB
#MYOBPC
Aspire Now through its Tax Agent Partners – Acro Accounting & Advanced Accounting ensure you pay no more Tax than required in a compliant environment.
Mr. Carlos Rodriguez -Principal at Aspire Now
For more inquires please contact:
T: (07) 3899 8062
M: 0411 153 784
Email: accounts@aspirenow.com.au
W: aspirenow.com.au