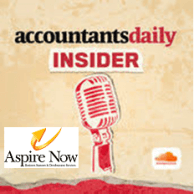 ASPIRE NOW INSIDE UPDATE!!!
Aspire Now is sharing the latest news update about what's happening in the digital world.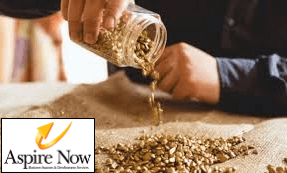 POSTED BY MYOB Team November 14, 2018
Government moves to make funding easier for small business
Getting ready access to additional funding without having to put the family home on the line as security is a notorious issue for small business owners, but the Federal Government has just announced a plan that aims to ease the credit squeeze.
Announced earlier today, the Morrison government's plan to introduce a $2 billion Australian Business Securitisation Fund is being lauded as a positive step towards giving small businesses greater access to affordable capital.
The Treasurer and Minister for Small and Family Business announced the tax payer backed fund as a way to overcome the problem faced by many small businesses when applying for loans, as banks tend to only loan to the self-employed when their personal home is used as collateral.
READ: When does a short-term business loan make sense?
Tax payer funded funding
In creating the fund, the government plans to purchase secured and unsecured SME loan packages from smaller banks and non-bank lenders such as those in the fintech sector.
In doing so, the government will effectively boost funding for these lenders, improving their ability to loan to small businesses and potentially lowering costs at the same time.
Australian Small Business and Family Enterprise Ombudsman Kate Carnell welcomed the announcement alongside its pledge to facilitate discussions on the development of an Australian Business Growth Fund.
"Both initiatives reflect recommendations from our Affordable Capital for SME Growth inquiry earlier this year," said Carnell.
"The Australian Business Securitisation Fund will go a long way in meeting the financial needs of the Australian small business sector by stimulating greater competition in the lending market."
READ: Secure funds for your small business without the pain
Carnell also highlighted research by Judo Capital/East & Partners SME Banking Insights Annual Report, which found the total funding gap for small to medium enterprises in Australia is estimated at over $80 billion.
"The new pool of capital will help address this gap, as smaller banks and non-bank lenders will have access to more capital specifically for the sector," said Carnell.
"This will increase competition in the market and increase access to affordable capital for SMEs."
Non-bank lenders welcome announcement
MYOB CEO Tim Reed cited the online accounting software provider's in-house research in welcoming the news.
"It is really positive to see the Federal government focused on the needs of our nation's smaller businesses," said Reed.
"Our research has found cash flow to be a major pressure point for SMEs, with 30 percent reporting this a top concern.
"Providing non-bank lending through innovative fintech companies opens up a whole new ecosystem of financial services."
MYOB currently provides small business loans, powered by OnDeck*, through its online accounting software platforms and Reed says the company looks forward to "continuing to work with the Treasurer and Minister for Small and Family Business to bring new services to market that will benefit the nation's small businesses".
"Ensuring business owners have access to the capital they need to invest will help grow and strengthen the whole economy. It's a great move."
Nevertheless, Carnell said there is more work to be done in providing long-term funding for high-growth SMEs, which she said generate "the highest growth in employment".
"It is critical the planned discussions fast-track the establishment of the Australian Business Growth Fund to address this long-term funding gap," said Carnell.
"Equally, the Australian Prudential Regulation Authority must action capital relief for the securitisation capital and the growth fund.
"We call on all lenders to follow the lead of the National Australia Bank, Commonwealth Bank of Australia and HSBC in supporting the establishment of the Australian Business Growth Fund."
Considering a loan? MYOB Loans are short-term loans of just six to 24 months, borrowing between $10,000 and $250,000. Apply today and you could receive funding with nothing to pay until January 2019**
Aspire Now as agents has direct access to MYOB loans and can help you through the process in getting access to quick short-term lending. If you need any assistance in processing a loan at Myob, please do not hesitate to call me or the Aspire Now team on 07-38998062 for assistance.

PLEASE LIKE & FOLLOW US ON FACEBOOK AND STAY UP TO DATE CLICK HERE: https://business.facebook.com/AspireNow.PtyLtd/