BUYING AT THE END OF THE FINANCIAL YEAR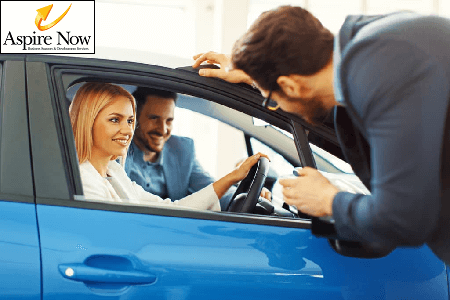 Aspire Now Financial Services can help you arrange the finance for your new car!!!
Winter is time to rug up and get the best EOFY deals around
The Australian automotive market has been in a slump for the first four months of 2019. To date, the market for new cars is down over eight per cent, so dealers will be anxious to win your business. With the end of the financial year (EOFY) fast approaching, now is a great time to buy a new car.
After the end of June, many car companies tote up what old stock they have on hand, what sort of sales they've made, how much revenue and how much profit. The best-case scenario for an importer/distributor is minimal old stock and plenty of cash in hand. So, the companies offer their dealers wholesale incentives to move stock that's been sitting around for a while. The incentives can apply to the dealership as a whole, and are also offered to the individual sales staff.
This convergence of stocktaking and profit and loss reporting converge in the impetus for financial year sales, also known as end of financial year or EOFY sales. It's when buyers can pick up a new car at a heavily discounted price.
Just how big are EOFY sales?
To illustrate what End of Financial Year means for the car companies, take Toyota as an example. In 2017, Toyota sold 216,566 vehicles in Australia (over the 12-month period) but 24,546 of those vehicles were sold and registered during June 2017. In total, 11.3 per cent of all Toyota vehicles sold in Australia were registered in one month alone.
For Isuzu Ute, the sales spike was even more marked – 13.8% of the year's sales were vehicles registered in June (nearly one in seven sold during the year). And prestige brands aren't immune to EoFY fever either – of the 37,000 vehicles sold by Mercedes-Benz last year, 13.3% were registered in June.
If you need any assistance in any of the above please do not hesitate to call me or the Aspire Now team on 07-38998062 for assistance.
NOTE: LIKE US ON FACEBOOK AND STAY UP TO DATE CLICK HERE: https://business.facebook.com/AspireNow.PtyLtd/
Mr. Carlos Rodriguez - Principal at Aspire Now
Aspire Now Head Office,
5B, 2994, Logan Road,
Underwood, QLD 4119


Please call/text
(07) 3899 8062
Email: accounts@aspirenow.com.au